Hi there! Laura here with you today ready to craft up some holiday decor for Valentine's Day! I love making home decor….and it's fun and easy with the Kreaxions punches! I've used punch #916….it's a soft pretty swirl that is the perfect touch on this Valentine Home Decor Block: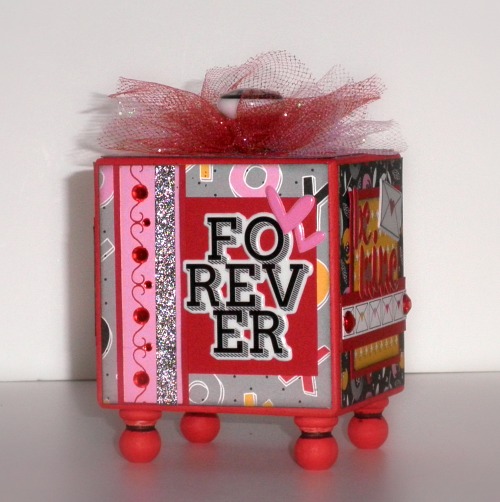 You can see where I used the border punch (I punched the strip using the "A" guide!) and added a little bling for a delicate pretty touch to the project.
I also used the punch to create a little doily for the top: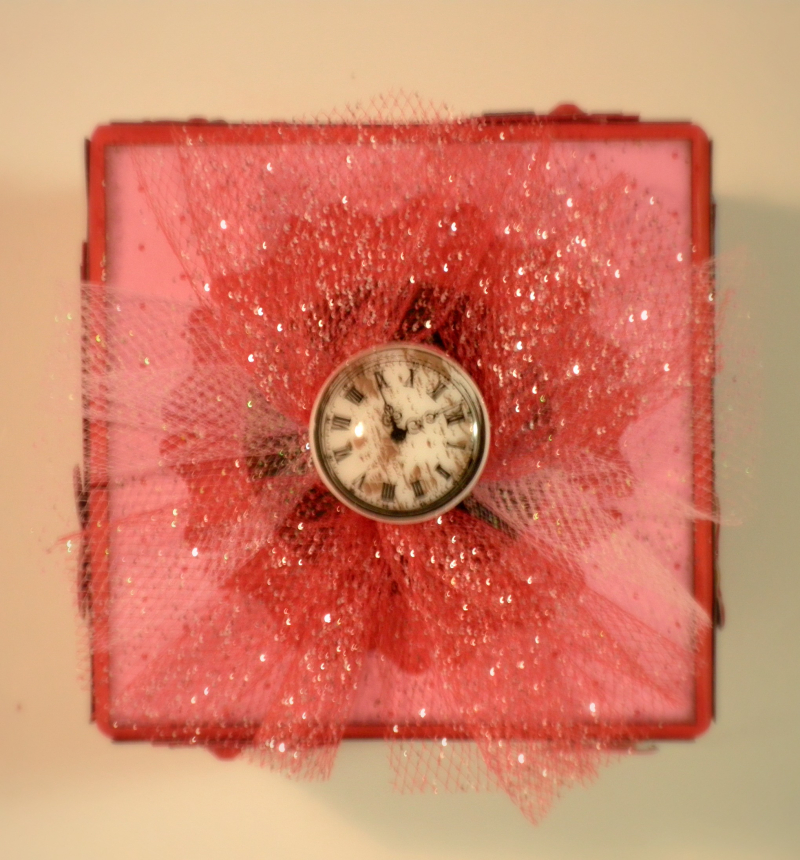 It's hiding under the tulle just a wee bit….but if you'd like to see more….stop by my blog HERE and see the full directions and all the different sides of this cute little block! Thanks for stopping by today! You can find Kreaxions punch #916 in the Just Imagine store HERE and I also used their AMAZING Circle Cutter which you can find HERE.