Charity here from Scrappin' Chaos to show you how to use Kreaxions Papers for Stunning Results. Kreaxions Double Sided Paper comes in a variety of vibrant colors. The Sparkle Double Sided Paper has a metallic sheen. Both papers have alternate colors on the reverse side. Combining the moss green Sparkle Paper with the lime green Double Sided Paper creates this stunning result!
Glitter Peacock Card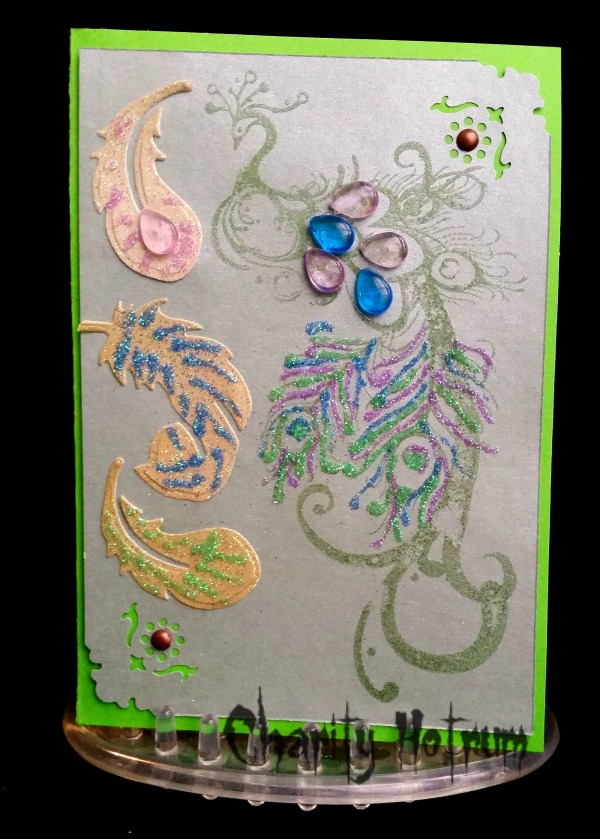 Punch 904 with Insert B adds pizzazz to the corners.
Stop by my blog Scrappin' Chaos for a list of supplies and a full tutorial.
Scrap On!
~charity~