Over Memorial Weekend we found a duckling, alone and frantic in the middle of the road. We brought him home and after checking with the proper authorities prepared to raise him. Ducklings don't live well without siblings and this one only made it two days. This sweet baby nestled right into our hearts in that short time and it was hard to say goodbye.
~ Little Duck Lost ~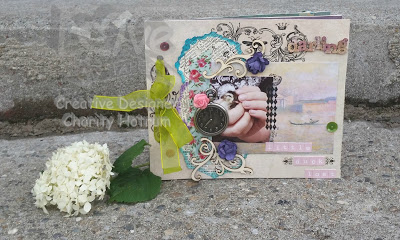 To ease the sadness and encourage my kids to continue to do the right thing when they found a lost soul, I made them this memorial album.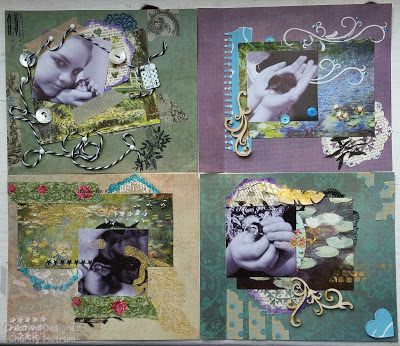 For the most part I took my color cues from my photo mats, a set of prints of Monet's work, all water themed. To add to my pages I used doilies punched from dictionary pages with Kreaxions punches.
I used
Punch #915
,
Punch #917
,
Punch #919
, and
Punch #920
.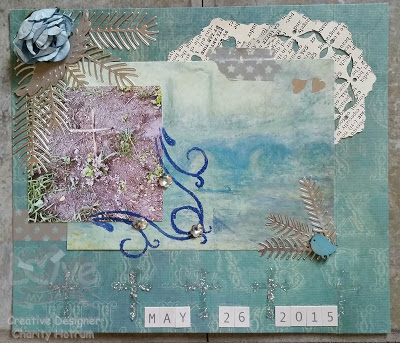 This little book has helped the kids memories fade into a sweet lesson on life and caring for others.