Today I have instructions on how to make a terrific card using gears for a new look. My favorite card sketches offer placement for flowers. To use such a sketch for a masculine card apply gears or stars as your go to shape.
~ 
Today, Be You 
~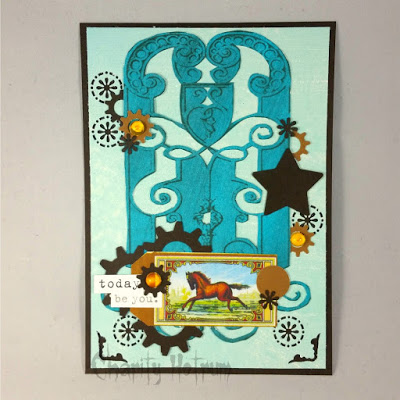 When using a gear the shape can be punched into the base of the card. Back it with a contrasting color and the card design begins to take shape immediately. Here the 4.5×6.5″ top layer is cut from light colored cardstock and the dark under layer is 5×7″.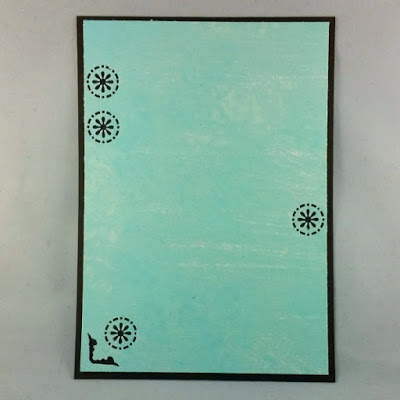 These gears are punched with
Kreaxions Punch #902
which can be purchased from
Just Imagine Crafts
. They work for a steampunk style as well. To add to this theme fussy cut a trellis or other wrought iron shape. If the design is overly involved cut portions with a craft knife and leave the rest.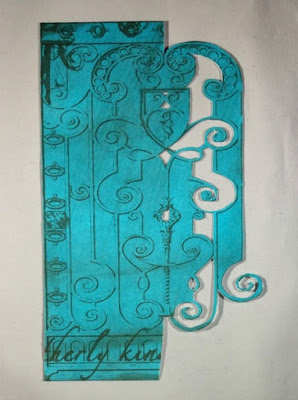 The papers and dew drops for this card are from
The Robin's Nest
. I used a horse tag sticker and punched stars, circles, and gears from cardstock.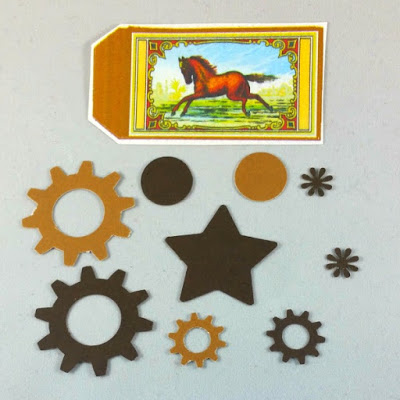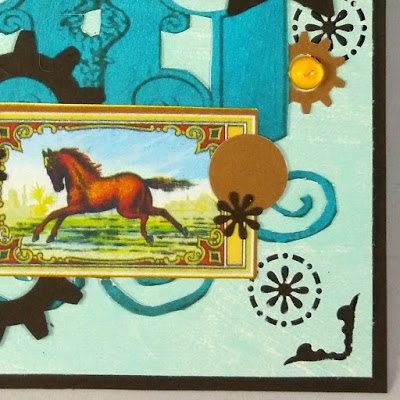 ScraPerfect
has adhesive and tools that are very effective with these type of embellishments. The Dew Drops adhere easily with the
Best Glue Ever
. It's a breeze to add drops of glue to the thin portions of the gears by attaching a
No Clog Writing Cap
to the glue.