Happy Memorial Day everyone!  Laura here today, and I hope you all had a wonderful weekend, and maybe spent at least a little time in thanks for those that have served, and still serve to give us our freedom!  I'm celebrating with a little patriotic inspiration in a card: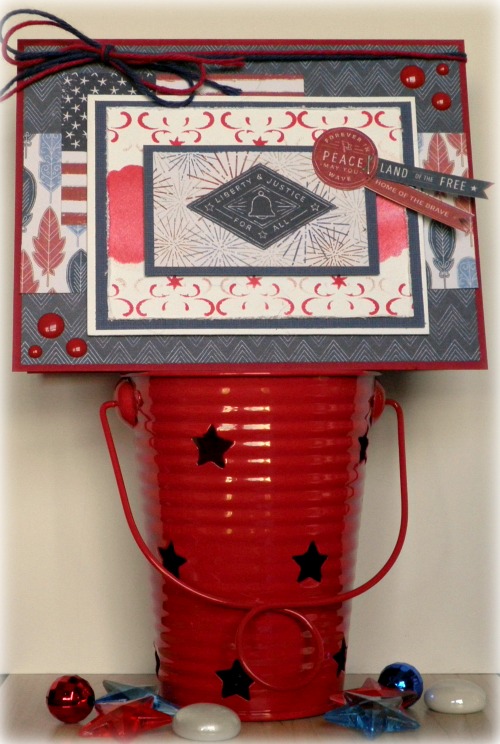 I used punch #301 to create this sweet card…..I punched a row of this image on a sheet of plain cardstock, then used it to stencil the stars, and "fireworks" as I like to call them!  Makes for a pretty, festive card!
Thanks so much for stopping by today!  Happy Memorial Day!