Good morning Scrappy Friends!
 Lisa here today to share a fun fishing card with you.
 
I used the Kreaxions 4 in 1 Punch #906 to punch my border and used the negative piece for my border. I then took the positive piece and flipped it over and added that to the top of my negative piece. I then took the fish punch, #607, and punched fish  on my border. I used the awesome Circle Cutter and cut out a circle and added my punched fish to the edge of the circle. I then added a few fishing stickers popped up with pop dots and a sentiment sticker and wallah, I have an awesome guy birthday card!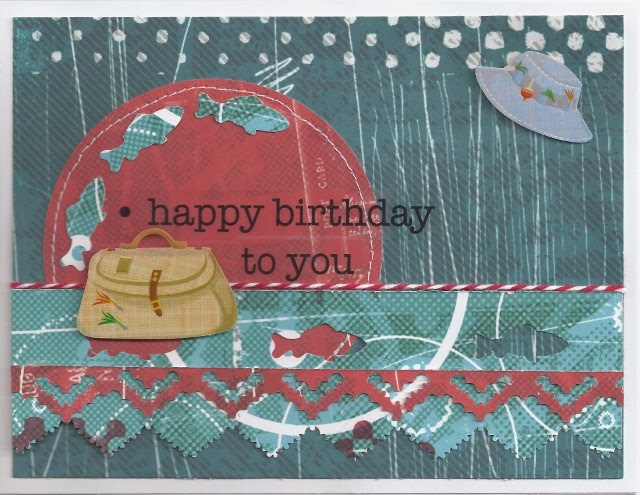 Here are the punches I used:
 Hope you have a wonderful weekend!
~~~Lisa~~~