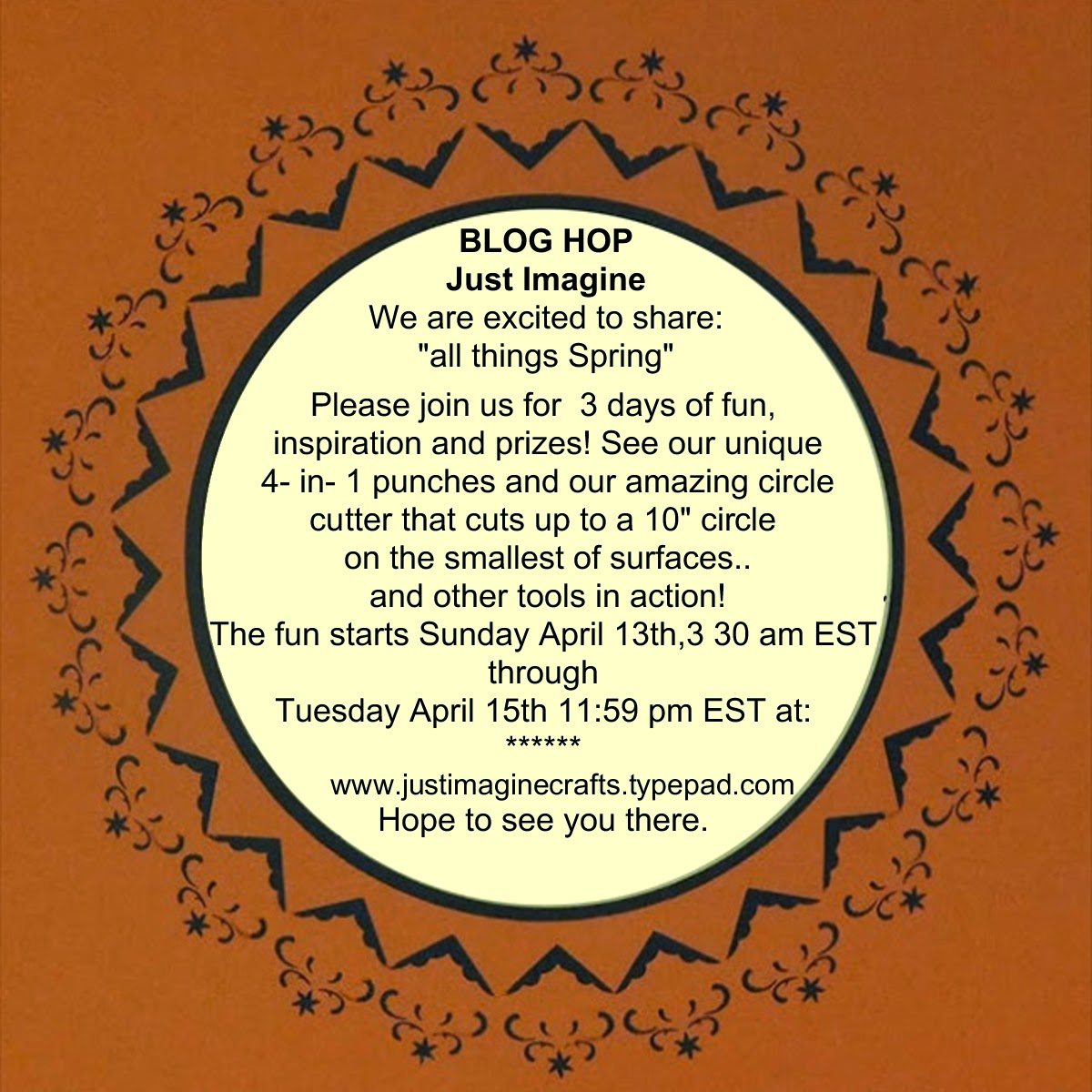 Welcome to Just Imagine DT Blog Hop.
Enjoy the hop following the links below. 
When done be sure to come back and leave a comment about the hop to
recieve your ballot to the random draw prize.
Also if your not a FB follower.. please like us too.
https://www.facebook.com/pages/Just-Imagine-Kreaxions/130172707022910
Blog Hop List:
Winner will be announced sometime on Wednesday, April 16th.. thanks for hopping.