Hello!
Ange
here today and I have another gorgeous card for you.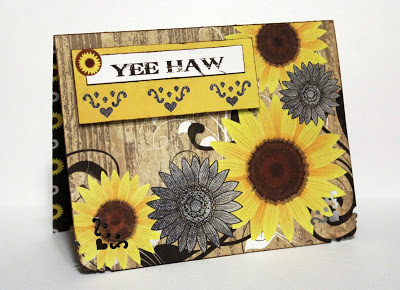 I've used the lovely
Country Chic
line from Moxxie again but to do a Birthday card this time.
This was a super quick card but it's so gorgeous!! Anyone would love to get this in the mail.
I used the beautiful punch #905 for this card. First I used it along the bottom of my sentiment with the A insert. Then I punched the bottom corners for a bit more flair, using the C inserts.
Super easy and totally stunning!
Thanks for stopping by today.
:)Ange