Hi everyone Monica here and good morning on this beautiful November day.   I made this card and I used Kreaxion 301 punch to make the border piece along the side, but I always used to make a half rosette (you can call it that) for the decorative piece by the flower.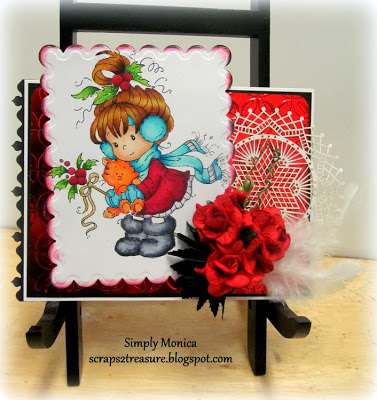 Here is where I put the half rosette piece that I made using the piece you get after you punch the border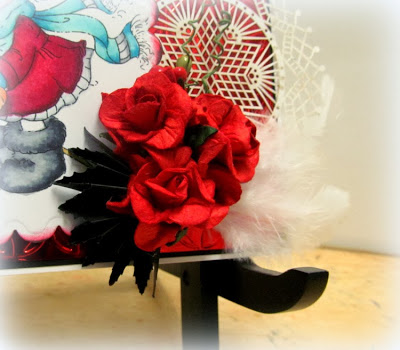 I added some feathers and a doily piece from Gina's Designs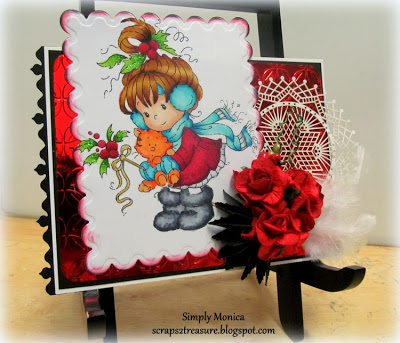 This was colored with a blend of Copics and Spectrums the red on her jacket is all Spectrum Noir pens – I have heard they came out with a new line so I have to check those out too!
Thanks for stopping by..