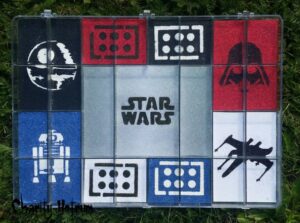 This lovely sectioned tray is the bottom half of a bead organizer.
I brought it home from a thrifting expedition and watched the boys eyes light up!
"It's a Lego sorter!" he cried out in delight. And so it was.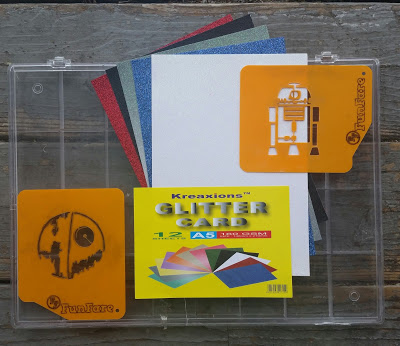 I measured the paper to fit four sections, stenciled and embossed an image onto it, then cut it into four.
The edges needed a little trimming, but the design divided perfectly at the center.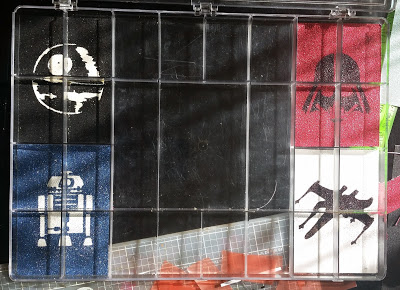 I used Super Sticky Tape from American Crafts to adhere
the glitter paper to the sections.
The boy lost no time filling his new sorter.