Welcome back to the Just Imagine/ Kreaxions blog.
Charity here to share some Christmas memories with you.
My all time favorite Christmas tradition is the Candlight service!
With the help of my trusty cell phone I got this dramatic photo of my son holding his lit candle in the dark auditorium.
~ All Is Calm ~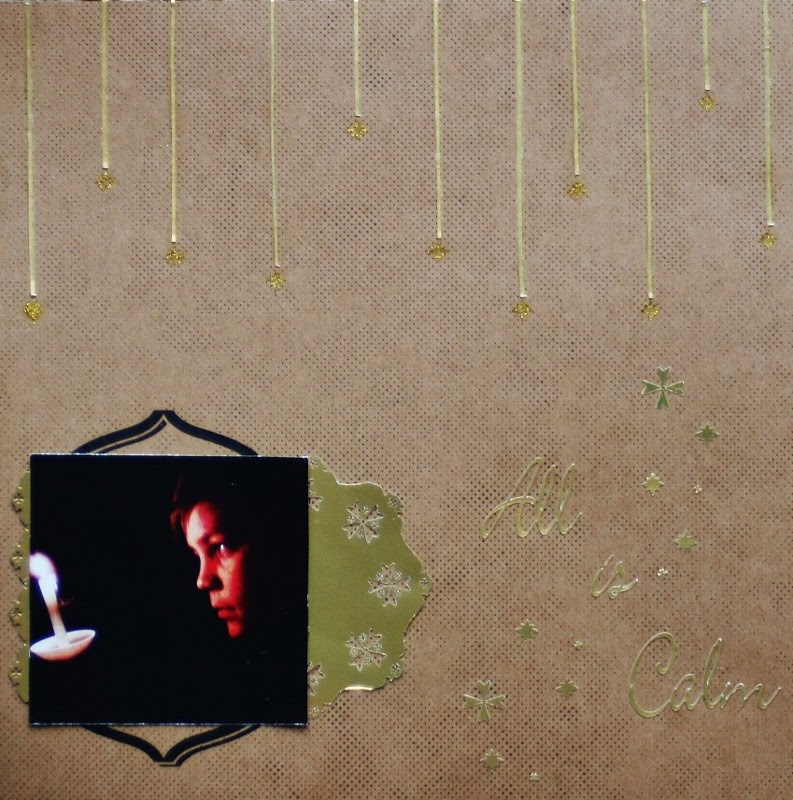 Gold foil paper from Craft Smith is AMAZING and very high quality.
To get the full effect of the layout I photographed it at this angle also: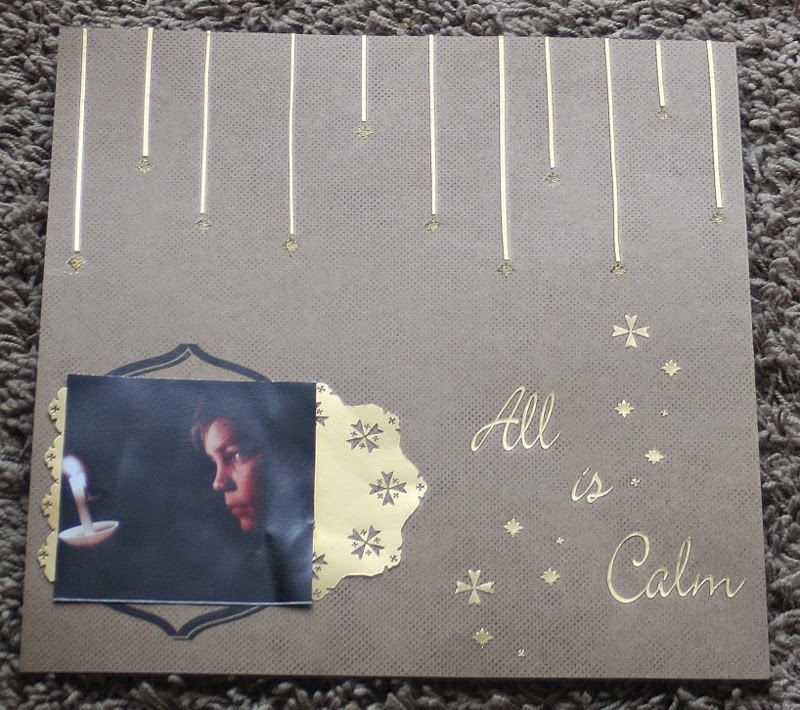 For this project I used Punch #919, Punch #920,
the Positioning Parts and the Circle Cutter.
Check my blog Scrappin' Chaos for a list of supplies.
Scrap On!
~charity~