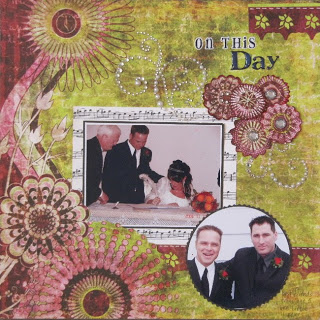 Hi everyone.. some of these are previously viewed this month because I am multi tasking. I wanted to share with you the fact that whether it is a little or a lot of punching … it is perfect on layouts as well as cards.
On the layout above using Kreaxions Punch #309 there is just a touch of an accent on the upper right tab and under the circle photo just to help pop the circle cut photo with the Kreaxions circle cutter.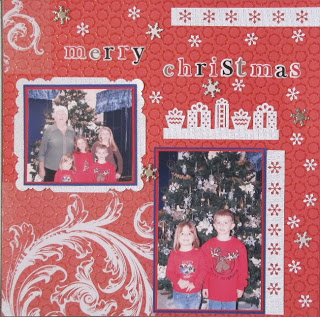 On the Christmas layout I used only 2 strips punched with Kreaxions Punch #312 with insert A and the fallen away pieces of snowflakes scattered over the page. That is a not a lot either but very effective.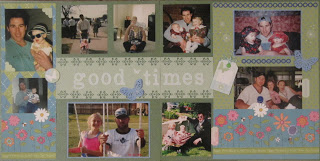 On this double page I wanted to carry something that would pop from one side to the other.. .. carry the flow across. How perfect is the double punched border using Kreaxions Punch #311 with insert A. It's amazing how little it takes to get the job done.


Here is the up close pieces that carried from one side to the other.. it really is fabulous.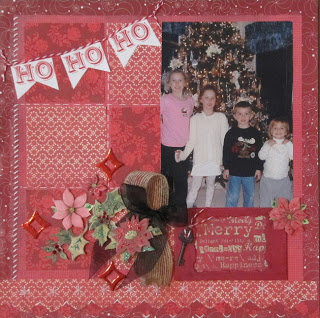 So on the Christmas layout I I did a Kreaxions Punch #312 and placed it on top of the fall away punch piece from the #914. To make it pop a bit more I added white gel pen in the snowflakes and added some stickles and on the lower one I added gel pen tip detailing.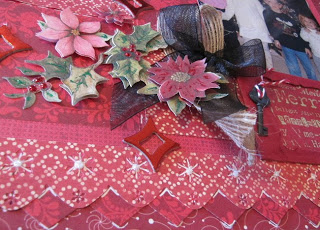 Here is the details up close on the double border.
So after viewing these different pieces I hope you realize there are so many effective ways to use punches on layout.. using it a little or use them a lot.
Sure hope you'll grab those punches and experiment with them.. have a great day.. Bev DT