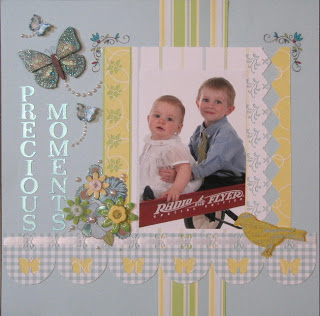 Terrifically Thrilling Thursday, Kreaxions Circle Cutter and 4 punches on the same layout and it is so beautiful, soft and elegant. On the bottom I made the scalloped border using the Kreaxions Circle Cutter.
Quick refresher course to do this. Draw a pencil line across the paper. Position the blade and tip on the line.. cut the 1st half circle to the other side of line. Pick up and reposition the next scallop the same as the first .. repeat across the whole line.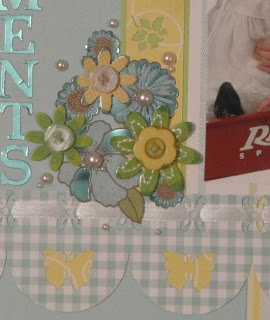 In the centre of each scallop I punched the Kreaxions Punch #604 the butterfly. On the top edge of the scallop I used Kreaxions Punch #311 with insert A and then weaved a ribbon through it.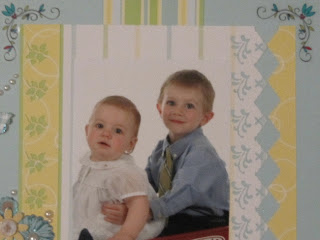 On the left matted piece I used Kreaxions Punch #309 and on the right side I used Kreaxions Punch #310 with no insert… and the yellow piece on the right is the fall away piece. Lots of fun accents, clustered flowers and sparkle title, rubons, and pearls. Thanks for joining me today .. take care and see you again soon.