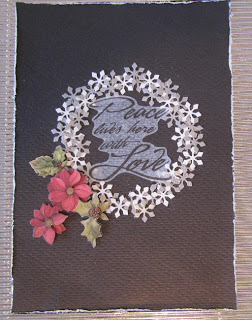 Hi hope your having a great day this Thursday. Can't believe we're over half through November and Christmas is getting so close. Hope you started your xmas cards. I thought I'd share an easy one with you today. Using the Kreaxions Punch #312 with insert A I punched LOTS and LOTS of the little snowflakes (lots of them). I then drew a pencil circle on the black background .. Of course using the lead pencil in my Kreaxions Circle Cutter.. then gluing all the small pieces individually I started layering them around the pencil circle line in a single row first. I then added 2 more rounds spacing them for a wider wreath. Some I put the silver side up and some the white side up giving it a 2 tone look.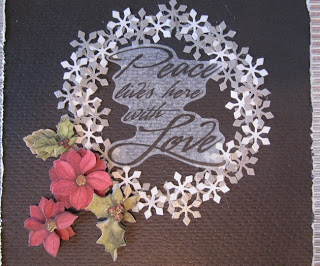 For the sentiment I found a vellum sticker for the centre of the wreath.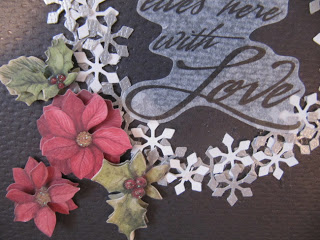 In the up close photo you can see the layers in more detail and the cute 3D sticker accent. Sure glad to see you today. For all those celebrating today.. have a safe and happy holiday.
hope you come back soon.. Bev DT