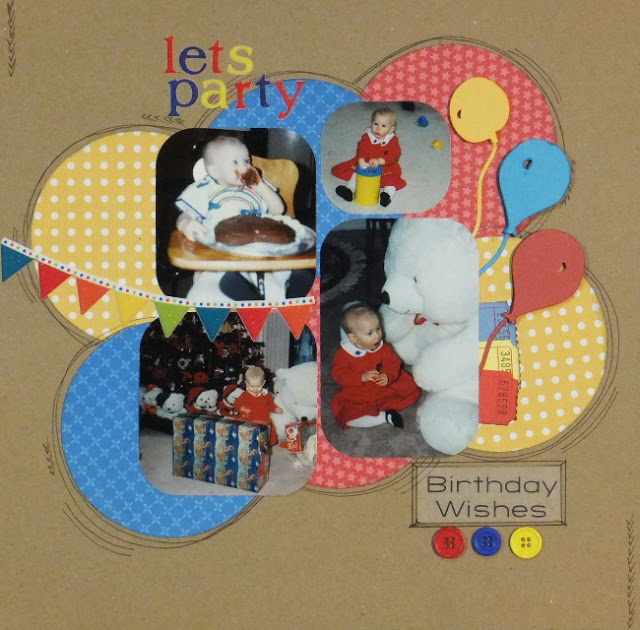 Good morning… so… I know we boast the Kreaxions Circle Cutter far too often
but it really is that good.
This amazing fun page started with a 6 circle background on kraft paper
 with a lot of fun doodling lines and arrows.
From there everything gets layered on top, cute accents, banner,
cricut cut balloons, some buttons and tickets…
and of course the cute birthday photos.
This page is also the 2nd page to a previous making it a double .. 
so used the co-coordinating Momenta product.
Supply List:
Paper: Momenta PA2250, #17087. Kraft CS
Stickers: Momenta ST3195, ST0531, ST4074
Cricut: Lyrical Letters
Circles: Just Imagine Crafts/Kreaxions
Scraplift: Jean from Memorable Seasons
Pen: Micro 05
Other: doodling, tickets, buttons
be sure to check it out.
And until next time.. hope you have a great day.. Bev DT