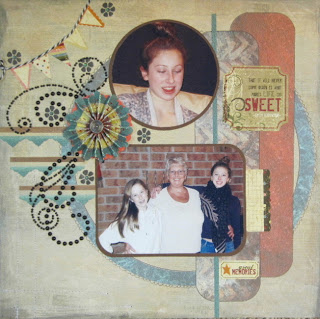 Hi and good day to you all. Hopefully you are recovering from a fabulous Christmas and getting ready for the New Year. I played with this layout using some of my December celebration photos. It is amazing how you can add a punch to something and it just finishes it off. The homemade medallion flower was a strip punched with Kreaxions Punch #923.. accordion folded and formed into a circle. I glue it down on a backing which I trimmed with just a bit of backing showing for a colour pop on outer edge. I added a metal button to centre and stickled the folded edges. The fall away piece I cut into 3 sections to add the strips to the clustered section.
I also used the Kreaxions Circle Cutter a few times to do the ring circle and to cut the circular photo with circular mat also.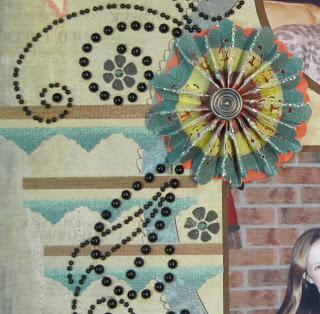 Here is a close up of full clustered section.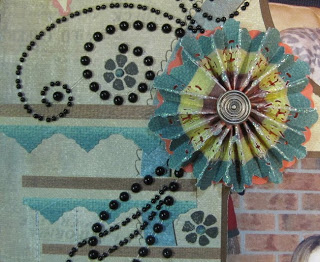 I tried to get a little closer so the punch in the medallion flower would show up better. Thanks for popping in today and hope to see you again soon… Bev DT