OMG what an amazing response to the blog hop.
Thanks everyone… my winner was Wustaz… congrats.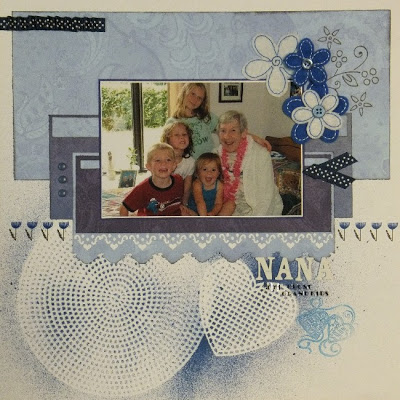 So today is a simple layout but the photo needed some grounding..
the punched border was perfect for this. I used Kreaxions Punch #905
which is matted with white to pop it.
Something so little but it makes the page.
Be sure to used those punches you have. Leave them out on your
work table as a reminder that they have
 so many possibilities.
Thanks for your visit today and see you again soon..