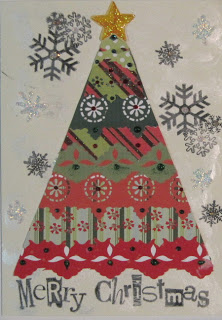 Hi Merry Christmas Everyone.. so with xmas in mind I did one last xmas card with many layers of punched borders to make a tree. Here is what I did. I took a base card… I added paint daubs and stamped snowflakes to the background and added the stamped title to the bottom.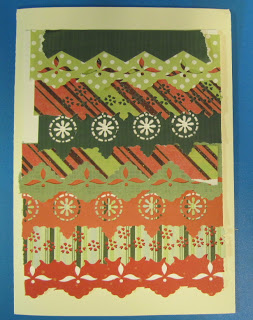 On a base scrap the estimated size of the tree…..I punched strips of scrap and glued them onto the base. I alternated and layered Kreaxions Punches #902, #903 and #915 and a fall away piece.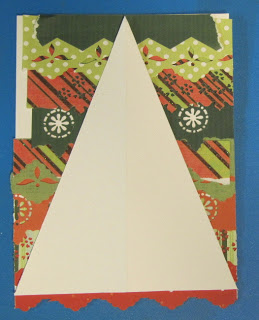 I then took a piece the size of the base in a square… folded it in half and cut the tree size frame like above and lay it over top of layers of punched strips. You then cut off the sides and you have a tree.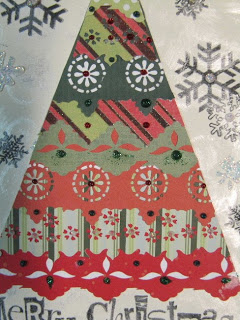 Here is a close up with the different punches. They aren't all xmas punches either and they still look perfect together. So get out those punches and think of ways to use more than one together. Have a Merry Christmas and Happy Holiday…. Bev DT