Hi everyone Monica here today I am sharing a quick gift idea for Christmas.  I made these quick treat boxes using paper, glue,
Kreaxion star template
and m
y Kreaxion 309
punch.  I am going to make a bunch of these for my nephew to put candy in to hand out to his classmates.  Just something simple to say Merry Christmas to his friends.
First I used my star template for the pattern and then punched each edge to form the shape shown. 
Then I cut out a section from each of the templates as shown below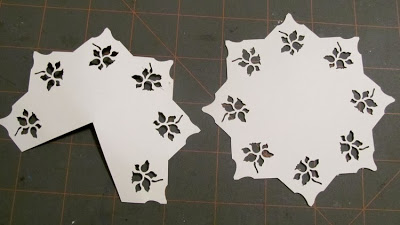 Then I folded it over and glued as below to form a cone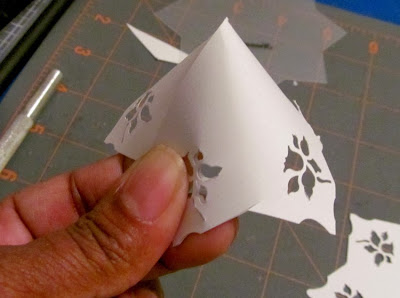 Then I made a box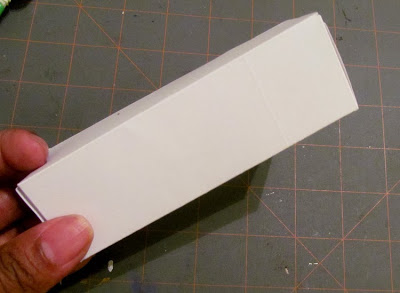 next I punched a hole in both ends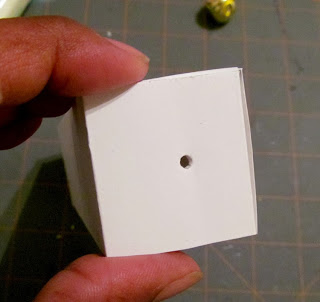 nextput the tip into the hole and glue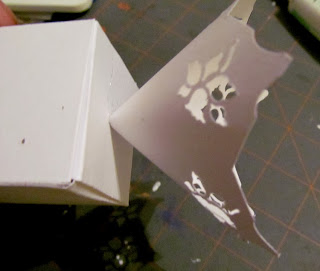 Then you simply decorate as desired and you have a really cute gift box with these fancy end pieces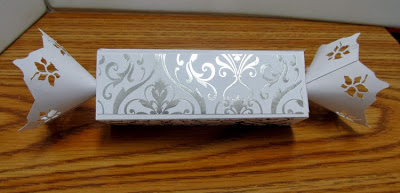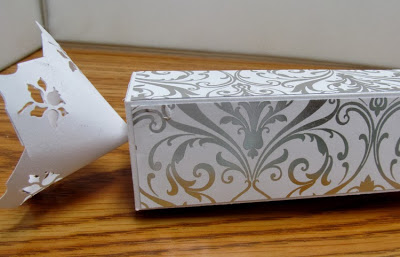 I hope everyone enjoyed my post and thanks for stopping by!!