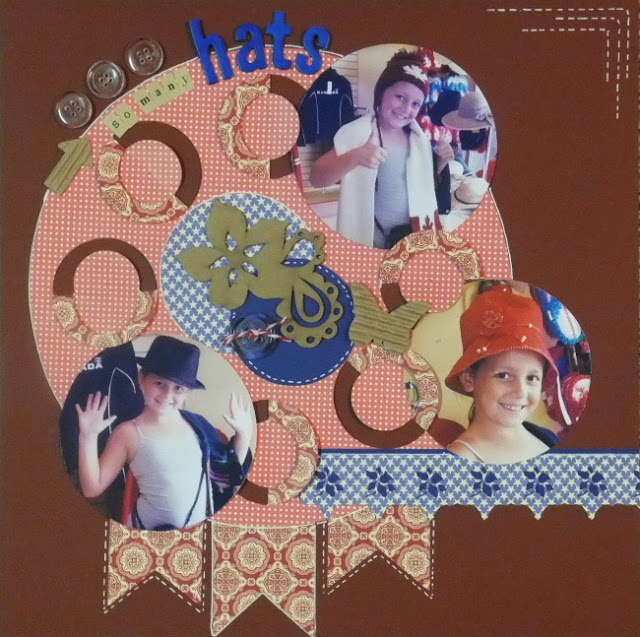 Hi .. so glad you could pop in today. We at Just Imagine Crafts/Kreaxions Punches are alway boasting about the best circle cutter ever. We don't say it because we are part of the DT .. it's because we ourselves have never found anything better.. and just wish we had it sooner to use.
On this page I used the big circle to start and lightly folded it into quarters and half again. I then cut the smaller double half circles all around the big circle … evenly spacing them.
You have to use double sided paper so that when you fold the half circle over it shows another  part of the paper pattern and the cardstock background pops through the open section.
I also used Kreaxions Punch #309  to make the matted border section.
I added some clustered accents, doodled some and copic coloured the chipboard title.
I also used the circkle cutter on the circle photos.. it's perfect and so easy.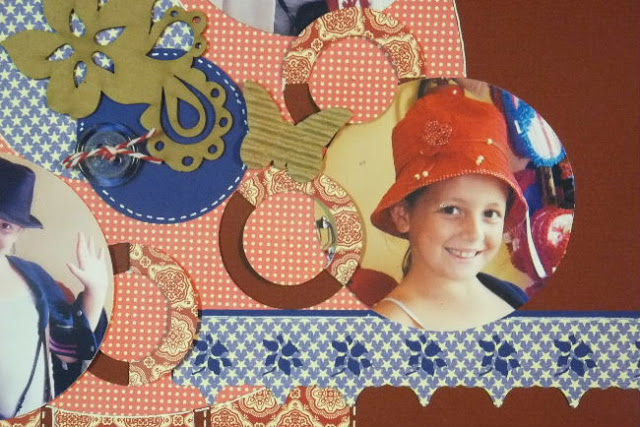 Here is a close up of the punched border and the half circles that made this page what it is.
I used Jillibean Soup – Watermelon Gazpacho Soup  and the corrigated accents
to create this fun and bright page. This idea for half circles was also inspired
by Kate Vickers project on Jillibean but was a card not a layout.
Thanks for stopping by…  Bev DT