Happy Saturday!
 Today I am sharing a card I made using the fabulous Circle Cutter, Kreaxions Plastic Stencils for circle cutting and the Kreaxions 4 in 1 Punch #312. I cut a 3" circle with the Circle Cutter, I used Stencil B and marked the long lines using a pencil and then centered the punch on the long lines to punch the inside of my circle. I then added turquoise patterned paper behind it: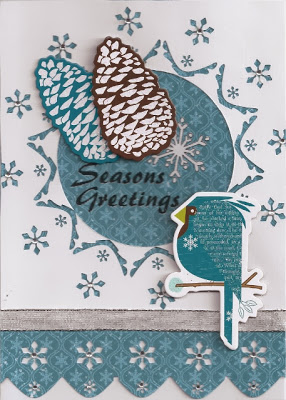 Here are the products I used:
Have a wonderful day!
~~~Lisa~~~