Charity from Scrappin' Chaos with you today.
This paper flower bouquet is the latest in bright colors and needs no water.
Check out the tutorial below!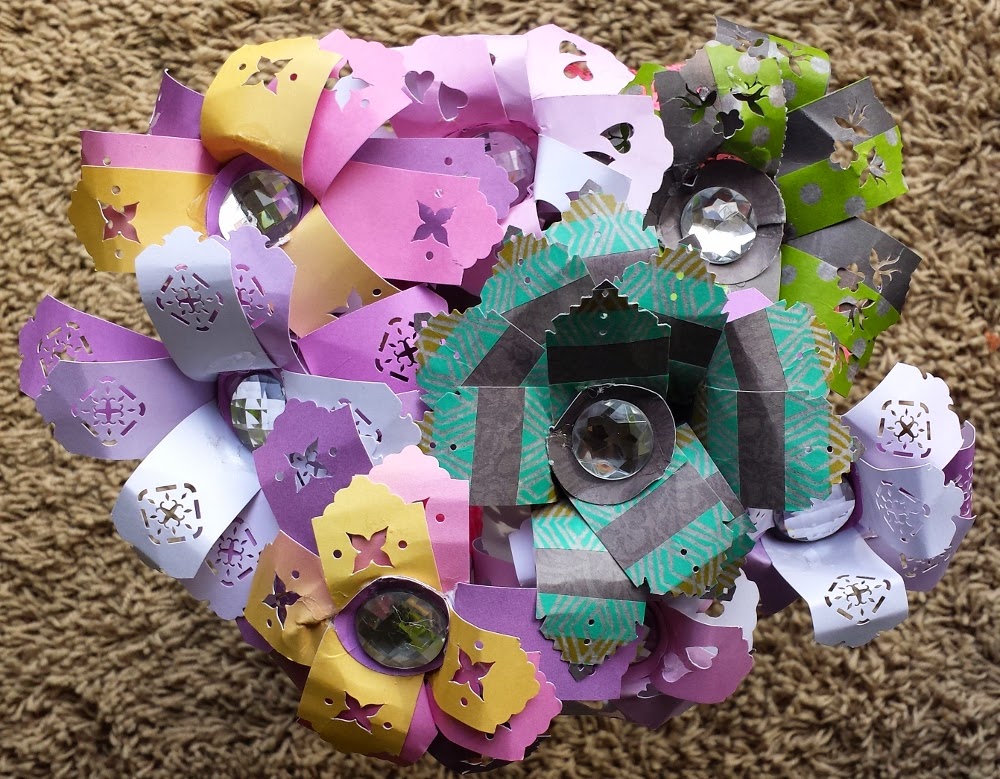 To make these flowers you will need a border punch, washi tape, 3.5 X 10 inch strip of paper, 
4 X 6 inch strip of patterned paper, 1.25 inch paper circle, a large gem, and a bamboo kabob stick.
Step 1.
Stretch washi tape on 3.5×10 inch cardstock. Punch the length of the paper with the border punch. Cut 3inch lines between the decorative edges of the punched paper, these will be the petals.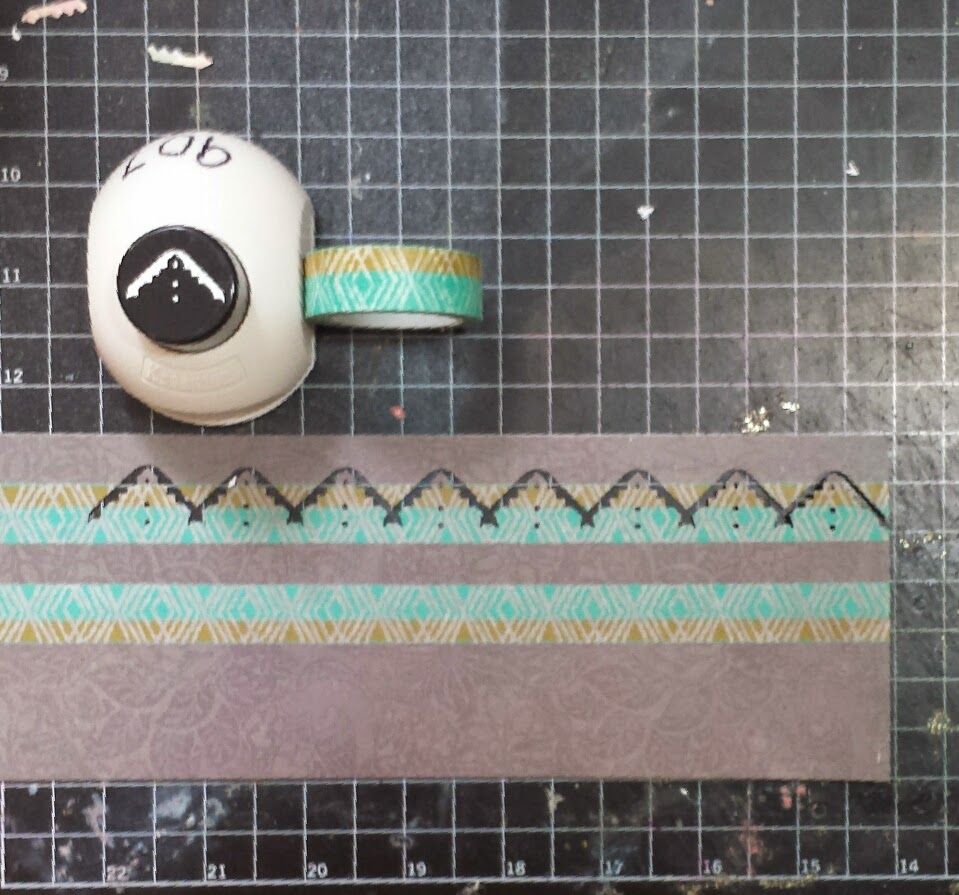 Step 2
 Roll the punched, cut, cardstock into a spiral. Begin with just three petals for the flower center. As you roll the paper be sure to off set the petals so that the flower looks full. The bottom of you flower will look something like this: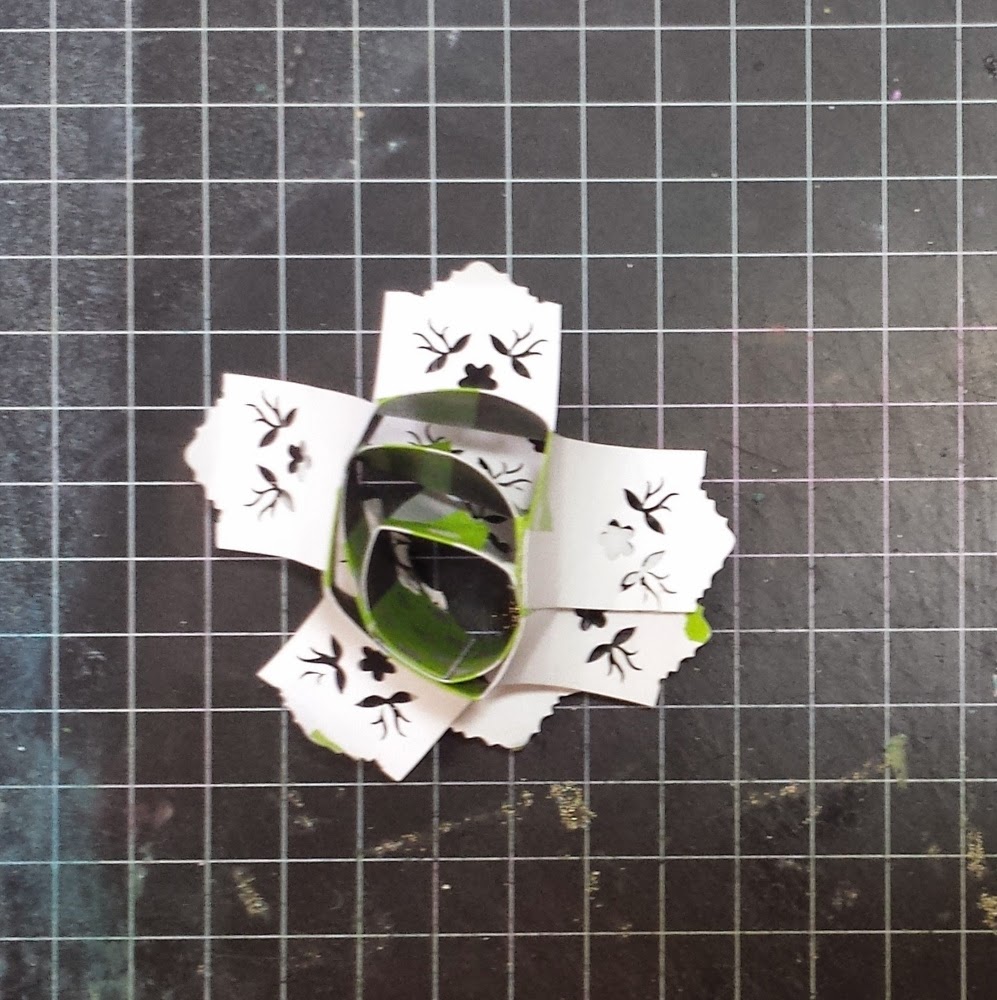 Step 3
Cut a 1.5inch circle of cardstock. Pierce a hole in the center, snip a single line from the edge of the circle to the center. Glue the cut edge of the circle back together so that it shapes a cone.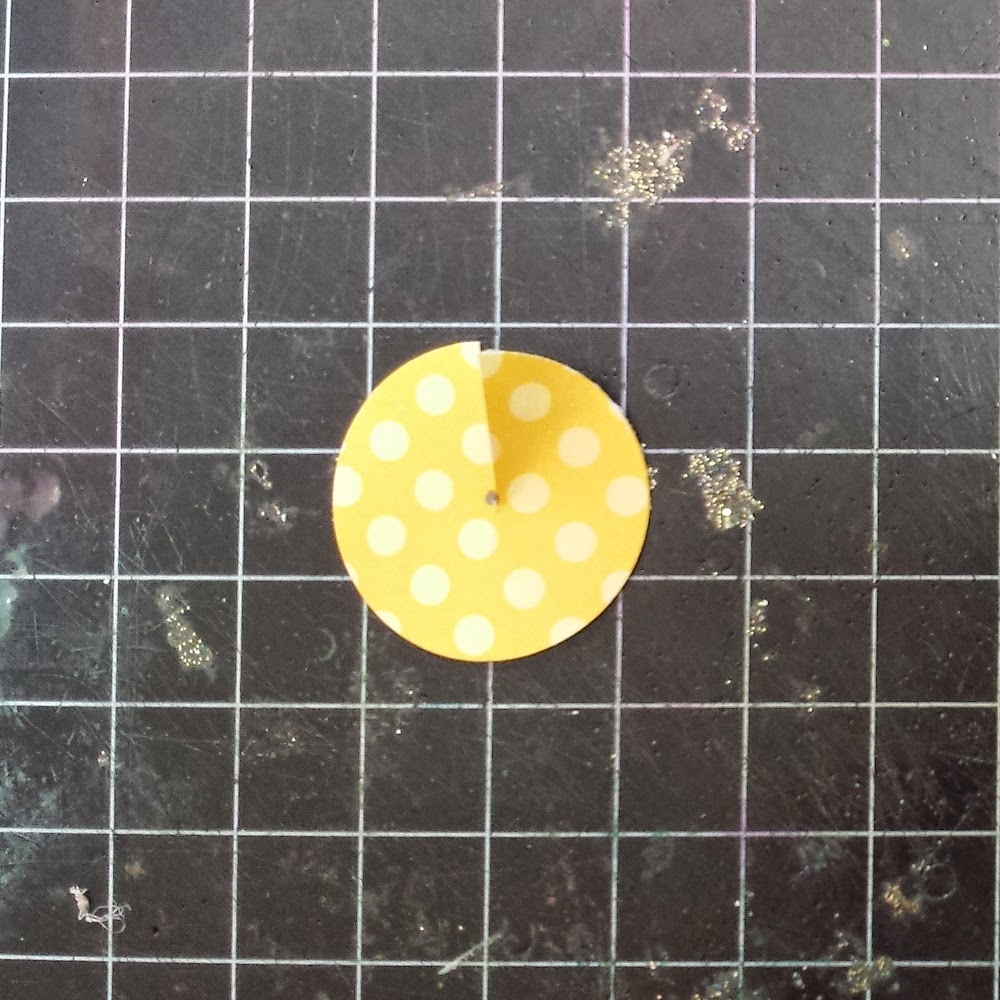 Step 4
Thread the bamboo stick through the center of the cone, add a glob of hot glue, place gem on top. Be very careful with the flower stem until the glue is completely dry. Place adhesive around the under edge of the cone, thread the stem through the center of the flower. Leave to dry till flower and center/stem are stuck fast.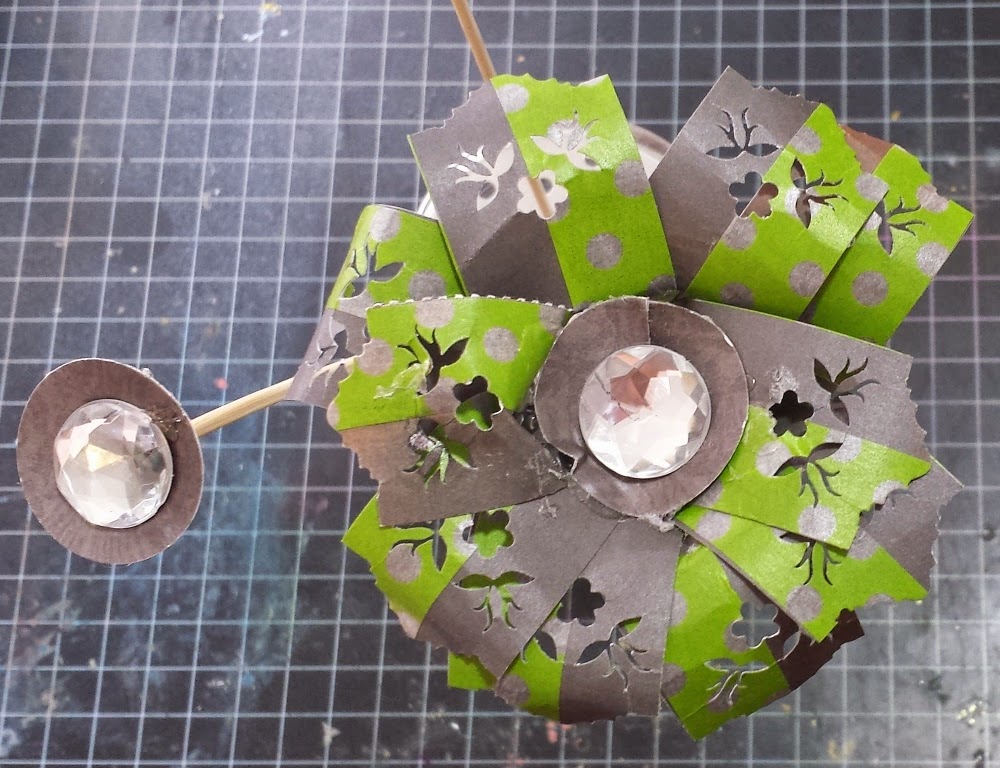 Step 5
To cover the awkward look of the flower base fold the 4x6inch strip of paper into a cone. Adhere to base of flower, trim excess.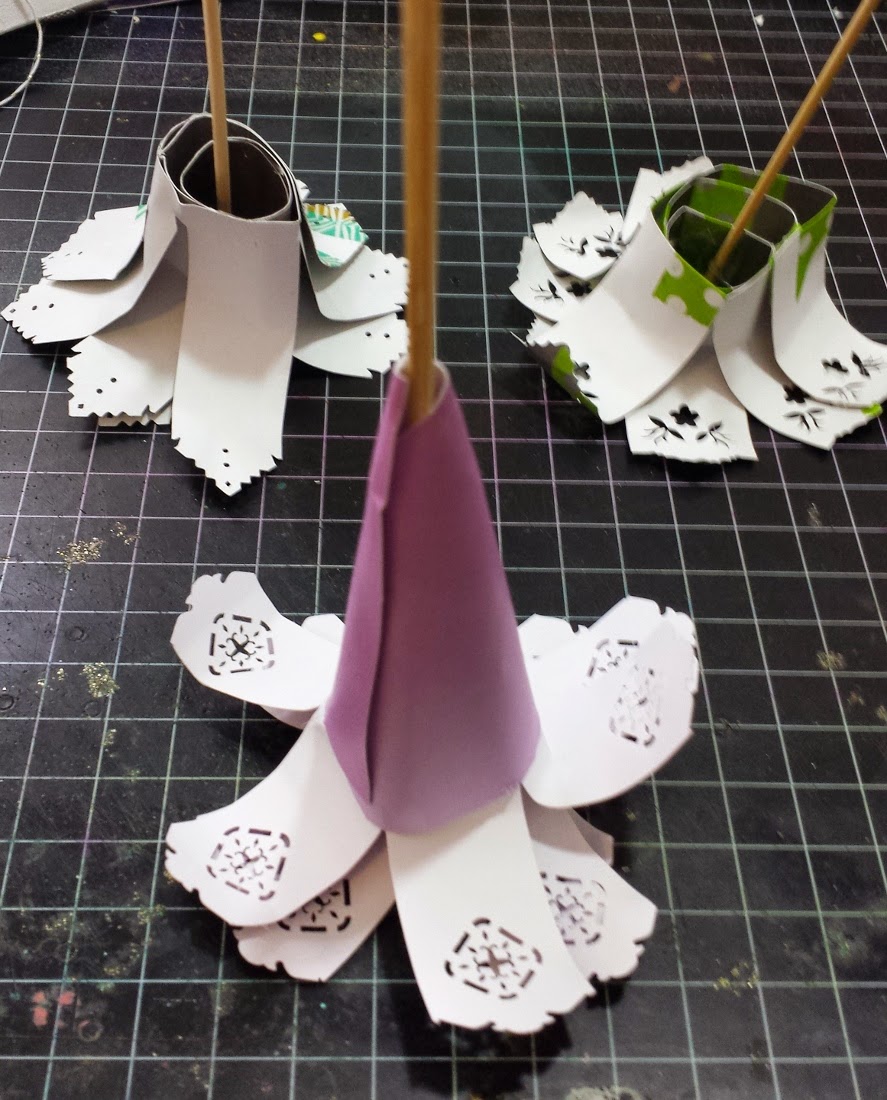 I put this bouquet of flowers together for my daughters latest musical production. How fun it was to give her something out of the ordinary!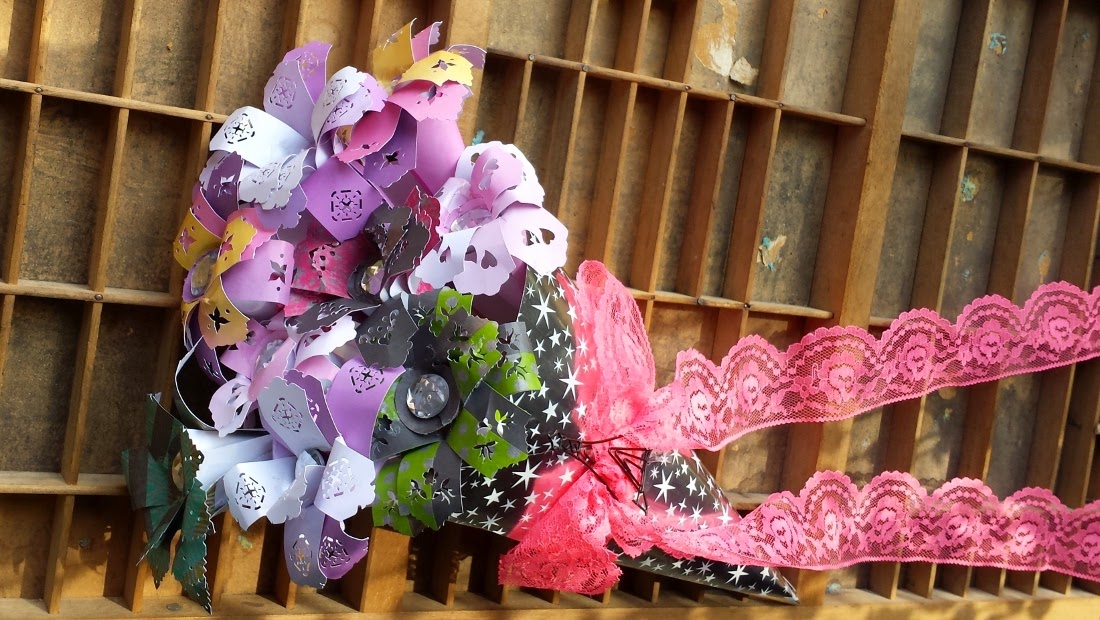 Kreaxions Punches Used: