Happy Saturday!
Lisa here today with you.
I am sad to say this is my last post here on the blog.  With school starting on September 2, that means I head back to work:(  Where oh where did the summer go? I need to lighten my scrappy load a little and I have been with Just Imagine for quite some time, so I decided to let someone else work with their fabulous products. Thank you Deb and Bill for having me on this awesome team!
Today I am sharing a birthday card I made. I used the Kreaxions 4 in 1 Punch #910 to punch my border and added the negative piece (pink) to the top of my border to give it more depth. I used October Afternoon Cakewalk: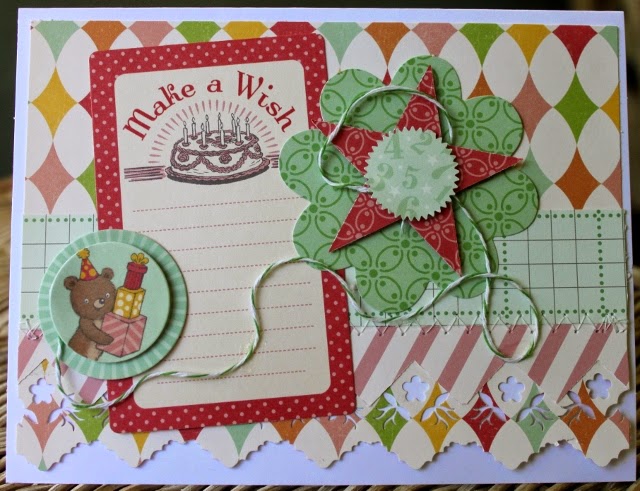 Here is a close up of the border: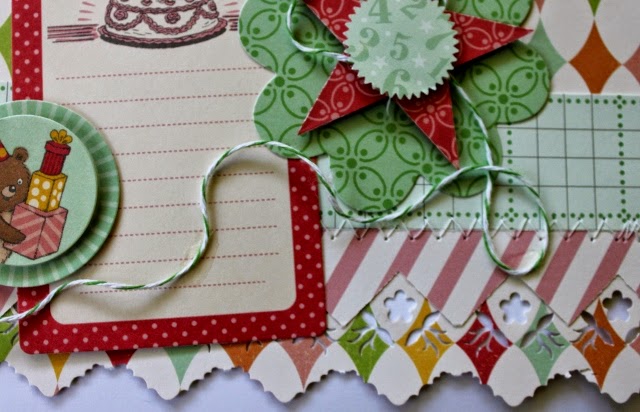 Here is the punch I used:
Hope you have a wonderful weekend!
~~~Lisa~~~