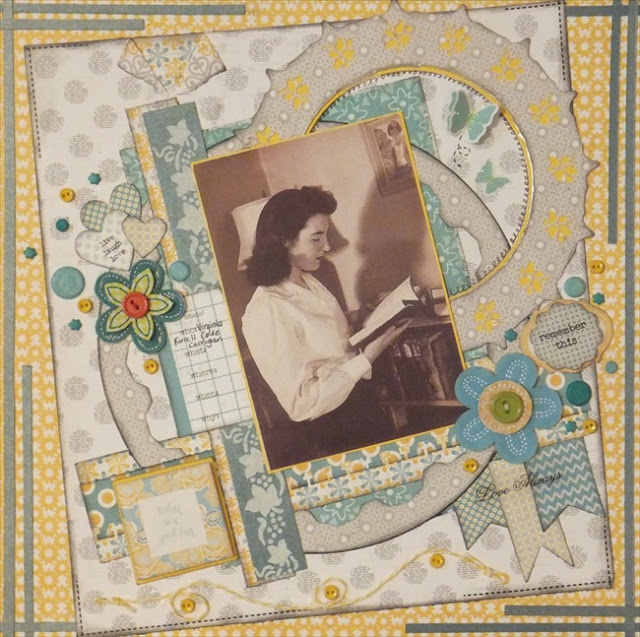 At Just Imagine Crafts today I am dissecting a page I previously made.
I want to share with you the fabulous Kreaxions Punches capabilities.
Follow along with the detailed shots below to get the process
of only 1 way to utilize the punches and also the best ever
Kreaxions Circle Cutter
.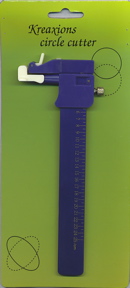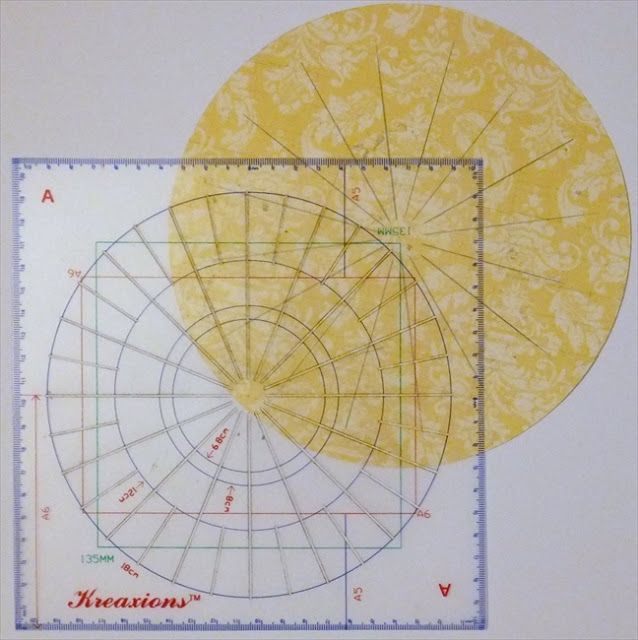 Using the Kreaxions Circle Cutter I started with the circle.
I then used the stencil A to pencil mark the the longest solid lines
which are my marks to position the Kreaxion Punch #309.
Be sure to mark on the wrong side of your paper.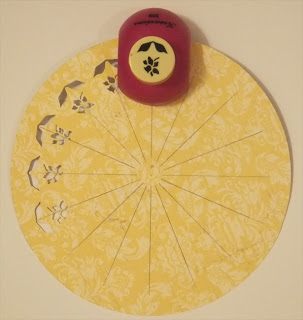 In this close up you can see the centre front of the punch
being placed in towards the centre of the circle following the pencil lines.
Continue all around until done.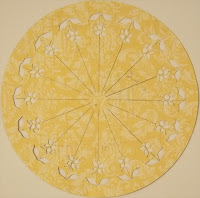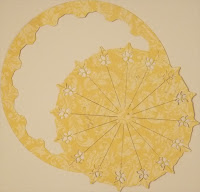 You have choices now to leave the pieces all together or cut them apart.
Just 1 more idea when using these punches.
I choose to cut apart and separate and will use both pieces on my page.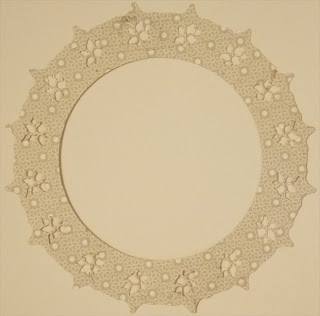 So when done marking everything on the wrong side you now flip it over.
I now also cut yet another circle out of the centre to make a ring
rather than an edged circle.
Are you counting the different ways to this point.. I know I quit counting.. I just
keeping making adjustments as I go to suit my project.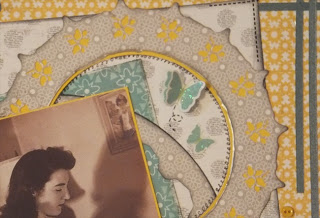 In this close up you can see I matted the Punched ring with yellow to make it pop.
I added ink, perfect pearls and doodled edges also.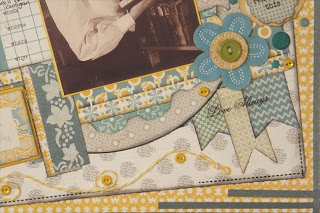 In this close up you and see the cut away piece from the circlular ring.
Just remember the cut away and fall  away pieces are so versitile on your pages also.
I also used lots of fun accents, stenciling, matting, twine, hearts,
ripping, corner borders and fun buttons.
The paper for this page is Lily Bee Design- Buttercup,
and SRM stitches and sentiment stickers.
Thanks for stopping by.. hope to see you again soon.