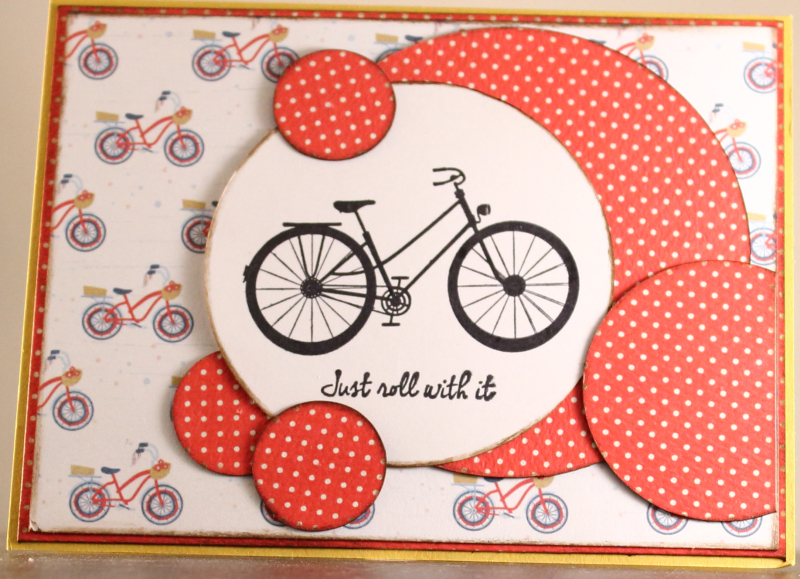 Hi! It's Candy Spiegel … I wanted to add circles to this card to emphasize the sentiment, "just roll with it."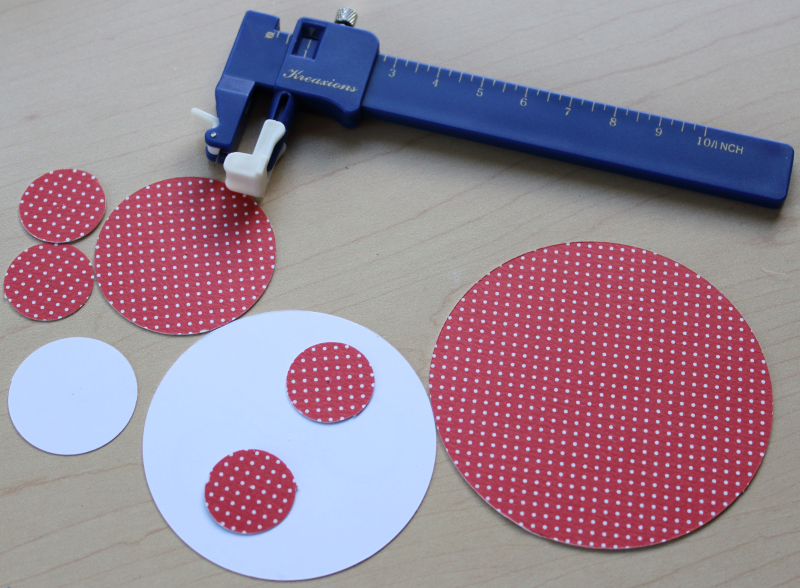 The Kreaxions Circle Cutter is perfect because I can make the circles whatever sizes I wanted quickly and easily.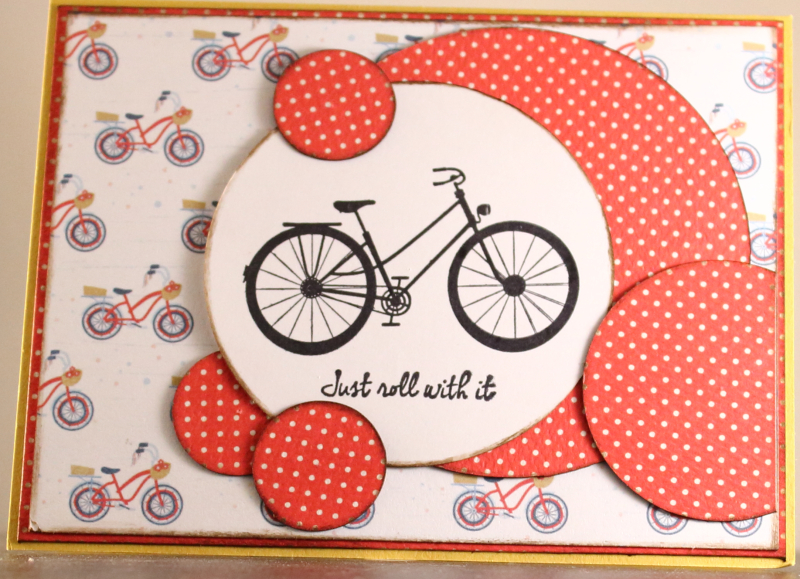 I love the movement the circles give this card! For more details, visit my blog, here.