we create using the best ever Kreaxions Circle Cutter and the amazing
4-in1 Kreaxions Punches.
Be sure to leave coments and follow the blogs along the way and when your done
come back to post  here that you hopped and if you could share what you saw and liked.. 
we would love to  know what you think about the Kreaxions products.
START:  Just Imagine Crafts
Bev   http://beeceecreativity.blogspot.com/
Ginni   http://ginniscrappyworld.blogspot.com/
Colleen   http://scrappingranny-colleen.blogspot.com/
Joan     http://thegovsplace.blogspot.com/
Chris   http://ole682000.blogspot.com/
Joan L.   http://joan-discoveries.blogspot.com/
Charity   http://menemenetekeluniversity.blogspot.com/
Finish at Just Imagine Crafts:  http://www.justimaginecrafts.typepad.com/
You have all week until Friday 11:59pm EST.. to hop along to all blogs and follow and leave comments.
 Finish at the JI blog and watch for winners to be announced on JI blog on Saturday..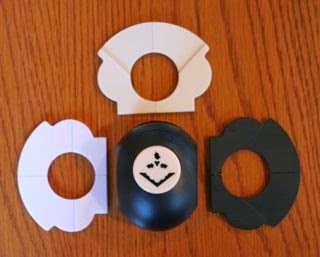 All punches come with inserts that allow so many  punch options.

This small, light and compact Kreaxions Circle Cutter.. cuts up to 10" on the smallest of space.
Using the star template above.. see the doily that can be made below…..
Thanks for  hopping .. have a great day.