Today I want to share a get well card I made for a scrappy friend who is dealing with so many health issues right now, she is in my thoughts and prayers daily.
I used lots of Just Imagine/Kreaxions tools on this card.
1. Kreaxions 4 in 1 Punch #306
2. Kreaxions Punch #604 (butterfly)
3. Circle Cutter
4. Butterfly Die
It's kind of hard to see in my photos, but the left side of the circle pops out. I used my circle cutter to add that. I cut the butterfly on my Cuttlebug using a B and a C plate and them dry embossed it. The flowers were punched using #306 and then I punched 2 small butterflies with #604.
Here is my card: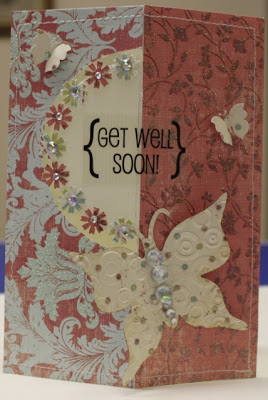 This photo shows the circle popped out a little better: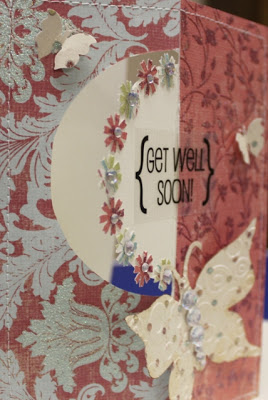 and another close up: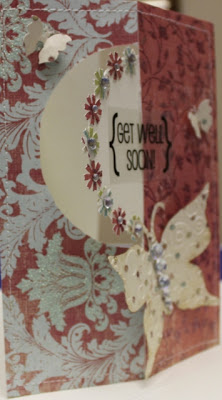 Thanks for sharing your day with us and hope you have a fun weekend planned!