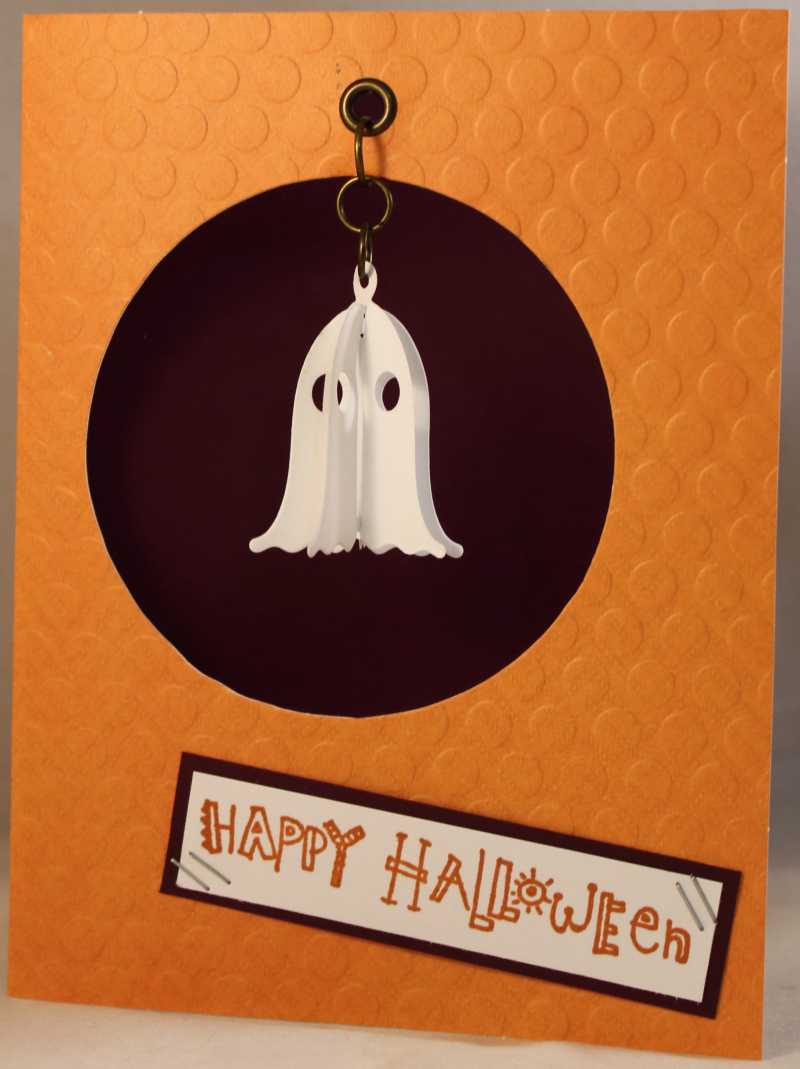 Hi! It's Candy Spiegel with a simple Halloween card to share …
I made this one really easy by using a pre-embossed card. I wanted to suspend the little ghost in the card, so I used the Kreaxions Circle Cutter to cut a circle out of the front of the card.
Then, I used an eyelet and a few jump rings to suspend the ghost.
I added a bit of colored cardstock to the inside of the card so the ghost would stand out and then added a sentiment. Super quick and easy!
Thanks for stopping by.