Hi everyone another Marvelous Monday…not.  If it was Friday already different story lol, but I must say I am glad to be here to even say it's Monday so indeed it definitely is.  I am sharing a layout I made of my niece and I used Kreaxion 903 to make the blue border along the side what I did was use the extra punch piece you always get when you punch out a border.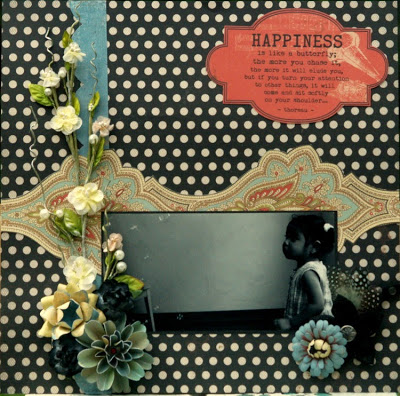 close up of some of the flowers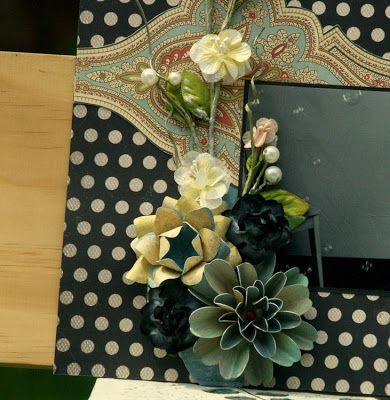 I made the flowers except fort he vine piece that is alongside the border – oh and the black flowers are mulberry ones too – almost forgot.  I hope everyone enjoyed my post for today – I am trying to increase my layout skills so you will be seeing more layouts from Simply Monica….
Thanks for stopping by everyone!!