Hi … Bev here today..  I am thrilled to share with you the Robin's Nest
papers with swirls in many fabulous colours. I thought I'd start with the
special gold and silver on cream base and the silver on black base
and make a wedding page… using an old photo of my mom and all her brothers.
I added doilies made using Kreaxions Star and Kreaxions Punch #309, Circle Rings
made using the Kreaxions Circle Cutter, Punched border using
Kreaxions Punch #303 and sticker accents from SRM.
 I added some flowers which I clustered with Robin's Nest Diamond Stones.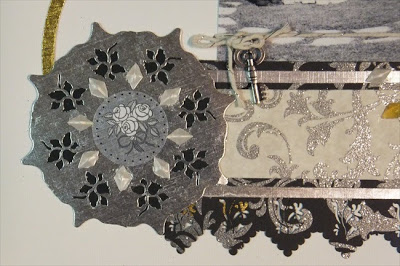 In this  close up you can see the punched doily.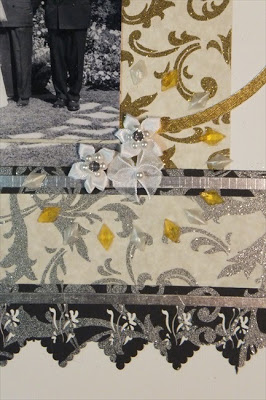 This close up details the punched border.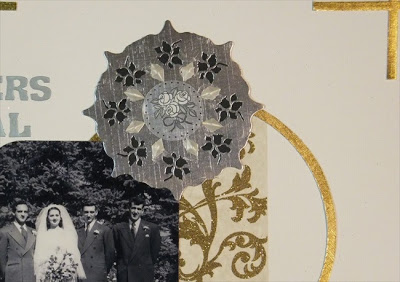 This close up shows the 2nd punched doily and Kreaxions Circle Ring.
Thanks for stopping by today..  hope to see you soon.
We are saying good bye to some of our amazing DT.. all the best to you…. thanks for all your inspiration over the last 6 months…..
and be sure to watch in September for the arrival of some new DT…. who can't wait to get started.