Charity here with a pair of space-tastic cards! This years movie line up has me hohohoing…and falalalalaing in sci-fi tones. To celebrate the return of my favorite space flick I assembled this pair of Christmas cards.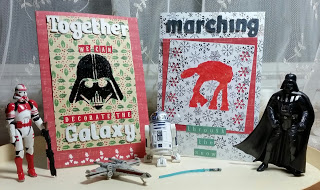 My first card uses a combination of Christmas paper,
Star Wars stencil, and Kreaxions punch # 914.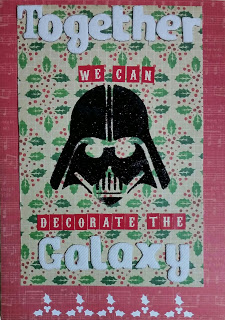 Not to be left out, Kreaxions punch #312 adorns
the sides of this white and foil number.