This bright card has layers of butterflies, washi tape, and flowered paper to bring on that Spring-Fresh feel.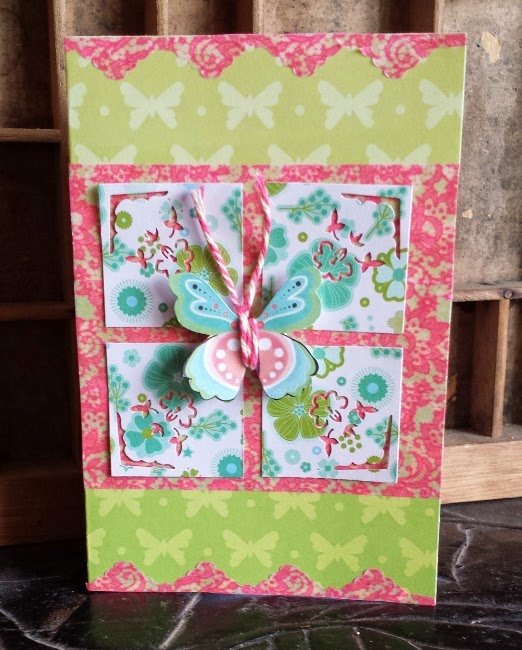 The flower paper is 1.5" squares punched on one corner with Kreaxions Punch #302 and insert B.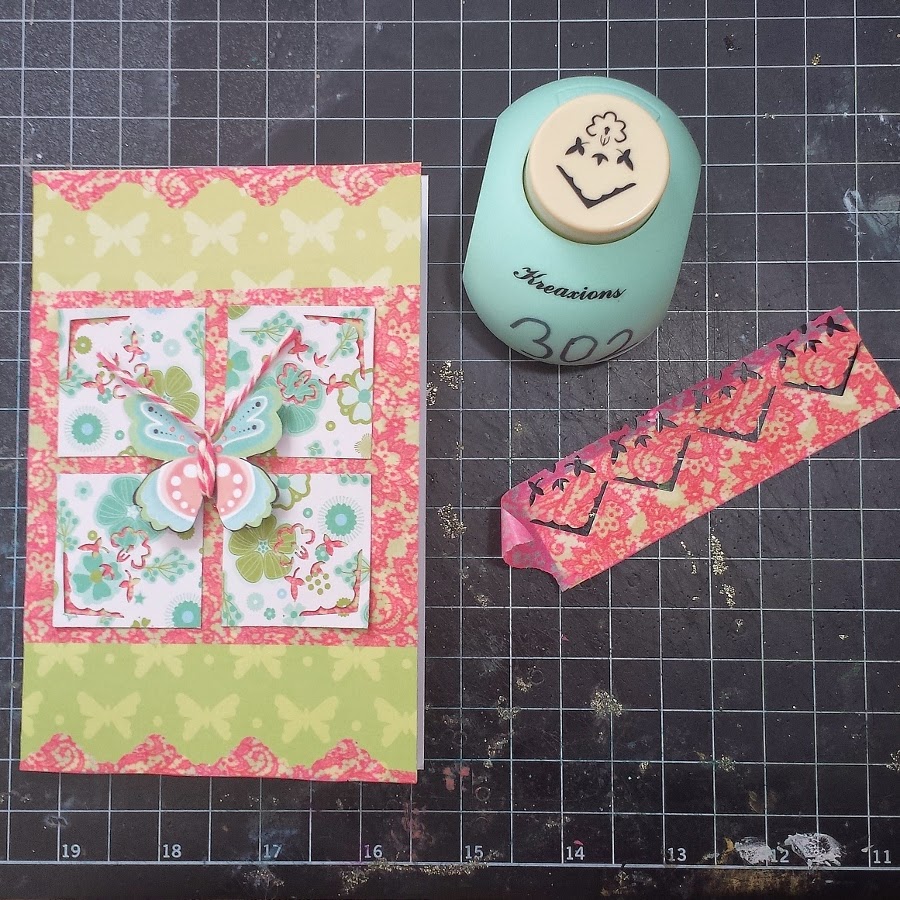 To make the border strips I stretched my washi on a paper scrap, punched the design, trimmed the edge, then peeled and stuck the washi border just like a band-aid!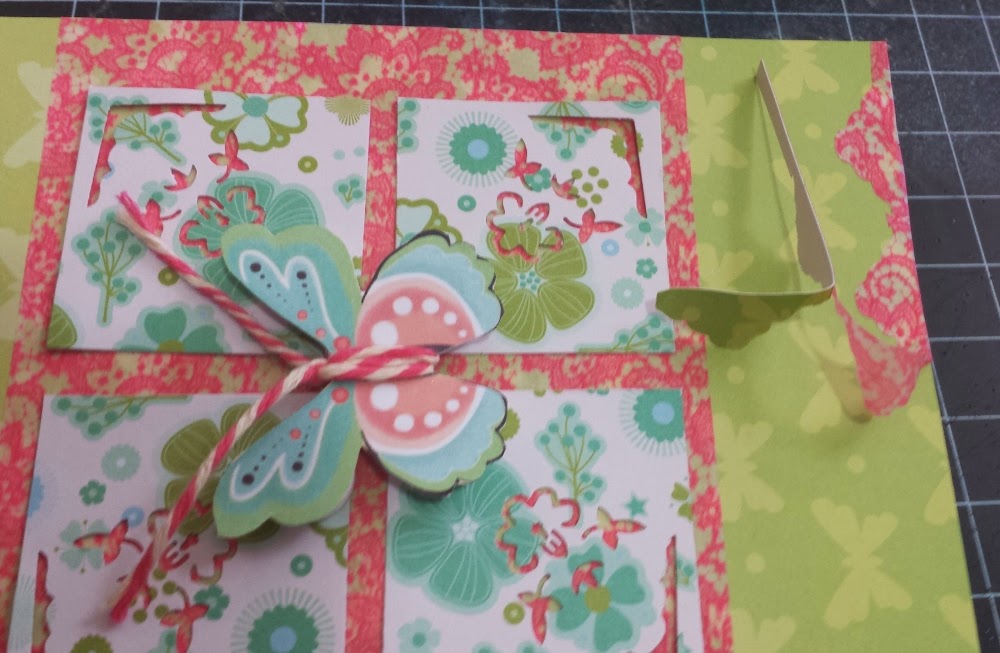 I just love how easy it is to add detail to my cards using a bright strip of washi tape and a Kreaxions punch!!!
Scrap On!